---
---
Content:
Article: astronomy related #2
The first astronomical instrument conceived by Daniel
To properly print this text, please download the file. You can easily do so using the Download button at the top right ↗️
Thank you for your interest!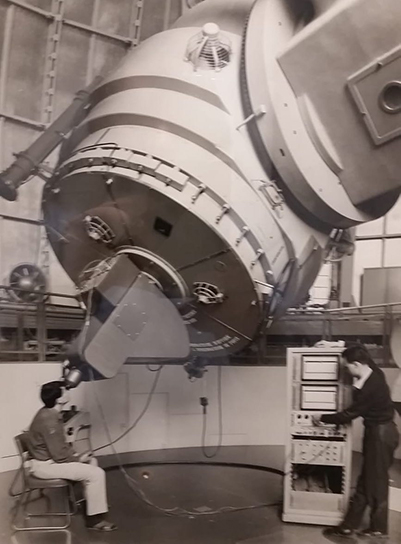 Article: astronomy related #2
The first astronomical instrument conceived by Daniel
"This is the only photo taken from the very first astronomical observation instrument that I developed for comets study, back in the 1960s. It was a spectrophotometer used to take profiles of comet heads in various spectral domains, for example remarkable free radicals CN, C2 and C3.

The conception had been made as part of my doctoral thesis, then I built the instrument at IAL Space in Liège and we installed it at the Haute-Provence Observatory near Manosque, France. But the rigid planning of the observatory allowed little observation time for random phenomena such as comets...

Luckily, I received an offer from the Ondřejov Observatory , near Prague, Czech Republic, to move the instrument there, where I worked with Dr Jan Hekela between 1969 and 1974. It was a beautiful time and I was very fortunate to learn about the Czech way of life."
Update Jan 26 2021:
At the request of a very kind reader, Daniel found back his paper describing the conception of this instrument, you can
read it here
if you're interested. Thank you Robin!
Update Fev 12 2021:
Good news! As incredible as it may seem, we found the photometer back!
A few weeks ago, we took contact with the Ondřejov Observatory and asked if they possibly could find the spectrophotometer back somewhere in their cellar or attic…
And they did! We received a very kind answer and are very grateful, thank you Petr! We are travelling to Czechia as soon as the sanitary conditions permit it, to bring this "relic" back to our archives 😃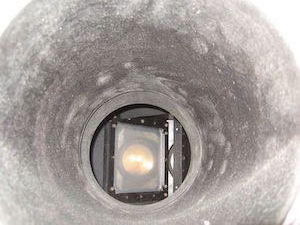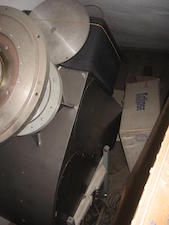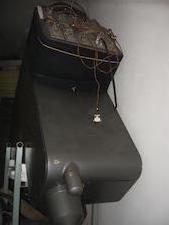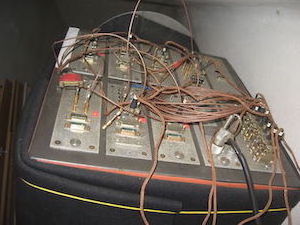 Daniel, Feb 16 2021:
"What an incredible twist of fate… Nearly 50 years after its first arrival in Czechia, the photometer will come back home in the principality of Liège.

In the 1970s, crossing the border to go to Prague for comets study was no easy task. Because of the Iron Curtain, it sometimes took hours!

There was the first fortified barrier, the watchtower, the guard talking on the radio with the custom house 3-400 meters away, which was also fortified. They would take your passport and disappear, you had no idea what they were doing... You never knew how long it would take!"
---